Amazing. Hippocrates, the father of medicine, died almost 2380 years ago. The oldest medical school in the United States is 11 years older than the country itself. In the last 20 years trillions of dollars, milllenia of man hours and countless other resources have been employed in medical research.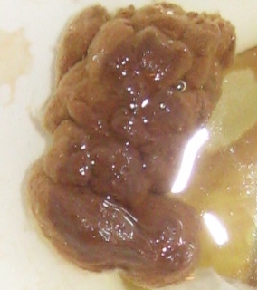 But somehow, someway, the most basic, almost fundamental necessity in medicine wasn't developed until 1997. That's when the Bristol Scale was first published.
Just think, up until then, physicians had no way to categorize shit. There was no scientific way for doctors to differentiate between a slimy turd (Type 6) and ass piss crap (Type 7). There they were trying to converse with patients about the consistency of their crap and had to use unstandard, rudimentary terms like 'soft rabbit pellet turds' (Type 5), 'hard rabbit pellet turds' (Type 1), 'Payday like (Type2)', and 'greasy sausage-ish' (Type 4).
Now though, with the Bristol Scale, describing shit is just like a police lineup for poop. You just look at a few suspects and finger the offending turd.
I'm going to show you a chart of shit. Take your time, there's no rush, just pick out the turd that best matches the description of the suspect in your toilet. There's no need to be nervous, these are just pictures of turds and they will never know you picked them out. I know this is going to be hard for you, so take a deep breath, relax and tell me which poop is the culprit?
No one gives a fourth of a cum covered turd what you think, but please don't let that stop you from spreading your insightful wit to the world by commenting below. Or fuck, you're such a pussy-eating faggot you're probably interested in the rss feed of this shitty site. Oy vey.